Special project: * international competition for creators of toys, dolls and Teddy bears
*My fairy tale-2020 - My fairy tale*
Дата проведения:
January 10-15, 2020;
accepting applications until January 9, 2020 inclusive
Форма участия:
correspondence
Организатор:
Production Center * CONSTELLATION*
Dear colleagues and friends!
Welcome to our new special project
international competition the creators of toy dolls and Teddy bears
*My fairy tale – 2020-My fairy tale*
On cold winter evenings, we offer you a Cup of hot tea to plunge into a fairy tale. Create a doll of your dreams or your favorite fairy-tale hero. You can breathe life into Teddy bear and his friends, and if you like watercolor and pencil, your illustration a highly professional jury will also evaluate it.
Participants can be fans and professionals of puppet art of different age categories:
up to 9 years old; 10 to 12 years old; 13 to 15 years old; 16 to 20 years old;
21 years and older (no age restrictions);
in categories:
Doll world
textile and stucco Dolls, knitted dolls, Blythe dolls, Reborn dolls,
costume and accessories, author's illustrations, doll sketches.
Fairytale world
Fairies, Elves, Trolls, Goblins, Dwarves, Witches, composition, (with colorful characters stucco, textile,
author's illustrations)
The world of Teddy and his friends
Classic, Miniature, Friends, Creative, Vintage, still Life, textile,
Composition, Author's illustrations
The world of cozy things
– Author's illustrations, Doll furniture, Rumboxes, houses (doll, decorative), Christmas toys, Textile toys (textile primitives, "attic" toys, tilde animals, textile decorative items)
Entries are accepted in two versions:
1 contest entry = 1 video
1 contest entry = 3 photos (from different angles)
Copyrights to the materials are reserved for the contest participants, the organizing Committee only provides a platform for their publication. The authors of the works are responsible for the copyright of third parties, which is confirmed by the authors when filling out the application for participation.
we Wish you creative inspiration and victories!
Предварительный состав жюри
Афанасьева
Наталья Викторовна
Хореограф и педагог. Директор и главный балетмейстер «Эстрадного балета "Экситон". Профессор Ульяновского Государственного университета - отделения хореографии. г.Ульяновск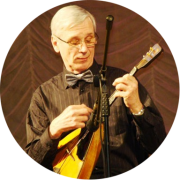 Зажигин
Валерий Евгеньевич
Один из наиболее известных, ярких и авторитетных в России исполнителей на русском народном инструменте — балалайке. Народный артист России, лауреат I премии нескольких престижных конкурсов исполнителей на народных инструментах, профессор РАМ им. Гнесиных. В. Зажигин более 30 лет успешно выступает на концертной эстраде. Его сольные концерты и выступления с оркестром проходят во многих городах России и за рубежом (США, Япония, Англия, Франция, Норвегия, Италия, Чехия, Югославия, Эквадор и др.). В многочисленных восторженных рецензиях отмечались его проникновенная музыкальность, выразительное звучание инструмента, тонкое владение палитрой звуковых красок. / МОСКВА, РОССИЯ /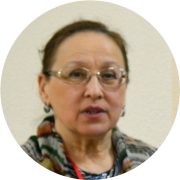 Попова
Лидия Авинеровна
Народная артистка Чувашской Республики. Хореограф- балетмейстер Чувашского государственного академического ансамбля песни и танца. /ЧЕБОКСАРЫ,РОССИЯ/